Welcome to Lake Jennings! Stay informed with the latest news, updates, and events. You'd be surprised how much is happening in our little community. Please check back often to stay up-to-date.
What's new at Lake Jennings?
Spring Break begins Friday, March 23rd until April 8th. The lake will be open daily from 6:00 a.m. to 7:00 p.m.
One upcoming night fishing event will be held at Lake Jennings. The lake will be open to fishing until 10:00 p.m. Saturday, April 14th.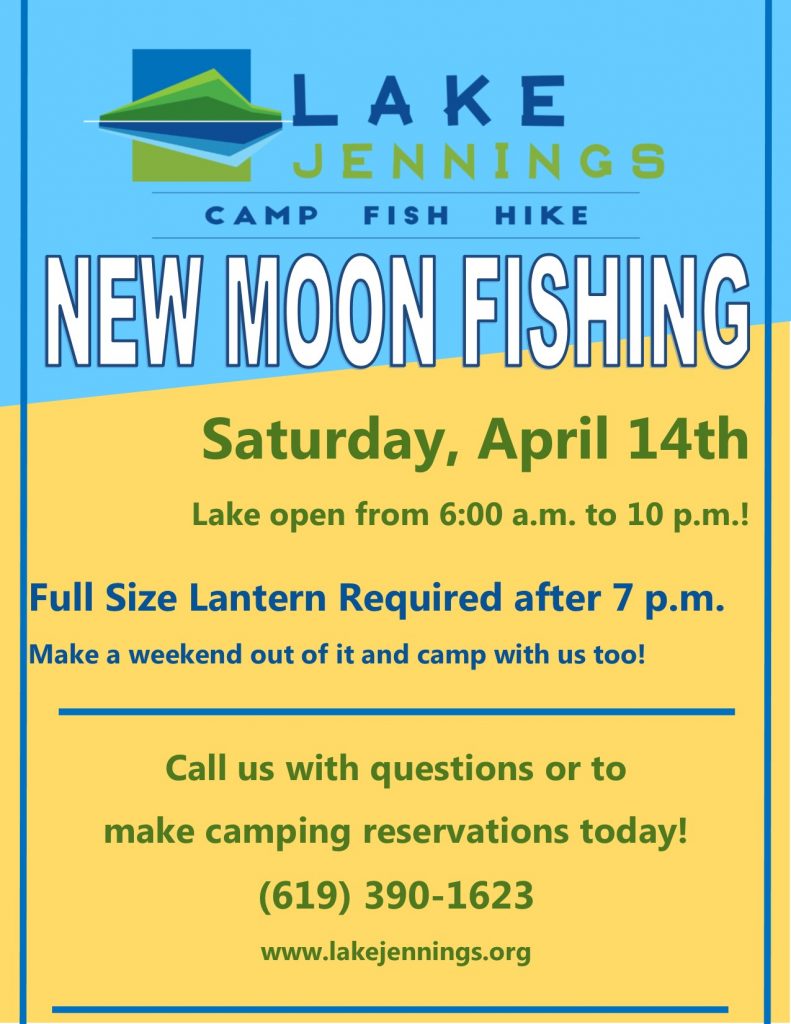 On January 19th a 45 lb. 8 oz. catfish was caught in Siesta Cove on nightcrawlers by Chris Sprecco!
Rent all of Lake Jennings or an internal Venue for your Special Event
Host your fishing derby or family reunion at Lake Jennings. Plan a water's-edge wedding, or unforgettable Birthday or Anniversary party.
Lake Jennings, one of the most scenic parks in San Diego County, occasionally seeks Campground Park Hosts who can stay a minimum of six months. Live twenty minutes from beaches, Sea World and world famous San Diego Zoo. Minimum 20 hours per week in exchange for space, utilities and serenity.
Check http://hwd.com/job-opportunities/ to see if applications are being accepted.
Additionally, Lake Jennings occasionally seeks assistant recreation rangers and dockhands. When available, position details and application procedures may be found in the human resources section of the Helix Water District website.
Record bass weighs in at Lake Jennings
Mike Long of Poway caught a 17 lb. 2 oz. Largemouth Bass at Siesta Point. The old lake record was 16 lb. 4 oz.